29 March 2011
Cadimage
Tip of the Day
To print the Trace Reference, you need to make sure that the trace is shown on your layout.
To do this, Right click on the layout you want to print as trace and select Show as Trace Reference.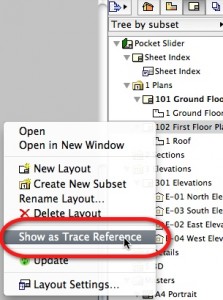 When using the Print command to output a Layout, you can opt to print the currently visible Reference.
To do this, click on the menu File, choose Print… and place a checkmark on Print Reference