Published in ArchiCAD, Architecture

Since my last blog item Meridian has signed up as the major sponsor of the now Meridian First Light house. This has come just in time as construction in the warehouse has finished and the test has started with the dry run assembly / construction starting this week. The Teams Facebook page is great to keep track of progress.

Day 1 Foundations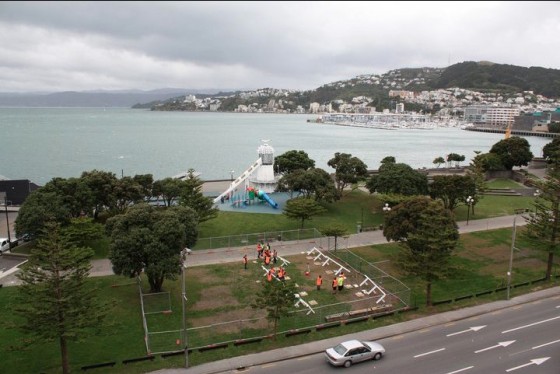 Day 2 Ground matting (protection) As you can see the Wellington weather is living up to it's name!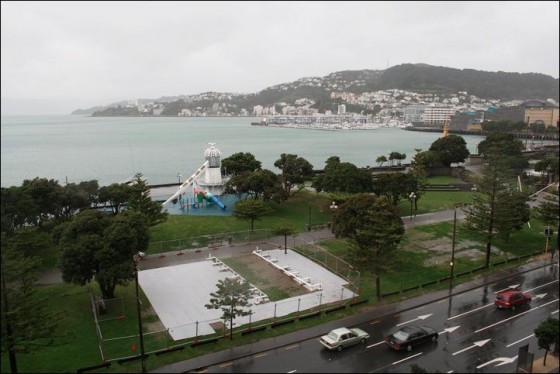 Modules in place after a long day.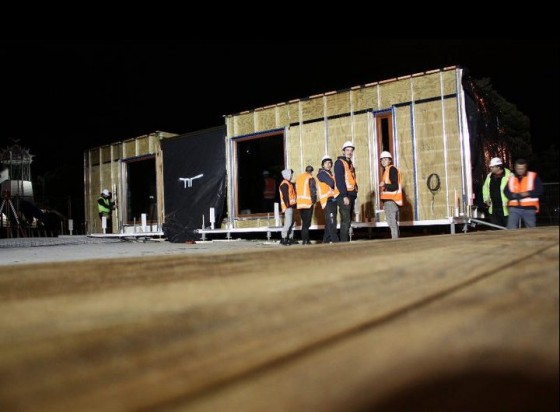 Cladding and roof canopy structure.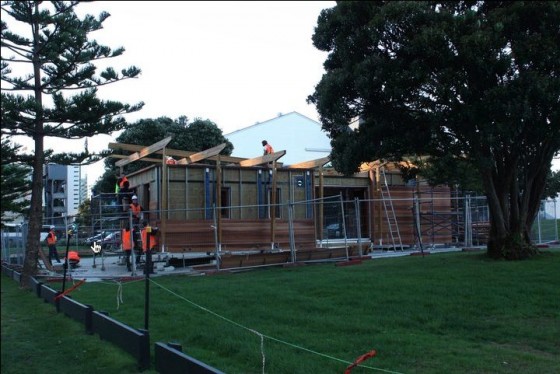 Frank Kitts Park is the place to head in May to see solar power and energy efficient technologies in action.
A student team from Victoria University of Wellington have been assembling a solar-powered Kiwi bach in Frank Kitts Park as a practice run for the US Department of Energy Solar Decathlon 2011, taking place in Washington DC later in the year.
The team, led by students from Victoria's School of Architecture, is one of only 20 teams worldwide and the first entry ever from the Southern Hemisphere to compete in the prestigious competition. Every two years the Solar Decathlon challenges students to design, build and operate an attractive, affordable house powered entirely by the sun.
The Victoria team's entry: the Meridian First Light house will be open for public tours from May 7th to 24th, 12 noon to 4pm weekdays and 10am to 5:30pm on weekends.
As well as showcasing solar technologies to the public, the assembly and tours of the house on Frank Kitts Park will act as a practice run for the US competition, which begins in September in Washington DC. After the public exhibition the house will be packed up and shipped off to the US for the competition.