19 April 2011
James Service
ArchiCAD, Tip of the Day, Uncategorized
The introduction of Teamwork 2.0 with ArchiCAD 13 changed the way ArchiCAD stores it's Teamwork files. Previously a Teamwork file was a singular file a .plp
In Teamwork 2.0 the project is stored on the BIM Server as part of the database. A database replies on all it's component parts to be intact for it to function correctly so you can't just back up one part of it.
There are a number of different ways to backup your Teamwork projects and BIM Server. They can been seen here and here. The Three most common are:
The easiest is to save a pln from a client machine (make sure everyone sends changes and you receive them) this is a good way for small practices to manually manage their backups.
The second is a Backup via exporting project from the BIM Server. This can be also used for moving files been non connected BIM Servers
The best is to setup the automatic Teamwork Server backup tool this allows backups automatically and while the sever is running (and backs up the server it's self!)
In addition to these external backups the BIM server also Backs up the projects on the BIM Server ever hour by default. This is essentially and extension of the bpn in solo projects. Don't rely on this solely and not use one or more of the backup methods specific above.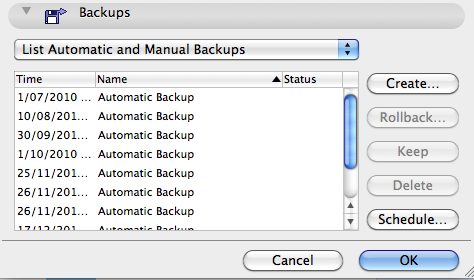 Remember the 3-2-1 rule for Backups
3 Backup copies of anything you want to keep.
2 different storage media.
1 offsite storage site.