21 June 2011
Joshua Osborne
ArchiCAD, Architecture, Cadimage
We've got a great-looking new project up in our gallery from one of our clients, John Allsopp at Amonle Studio Workshop.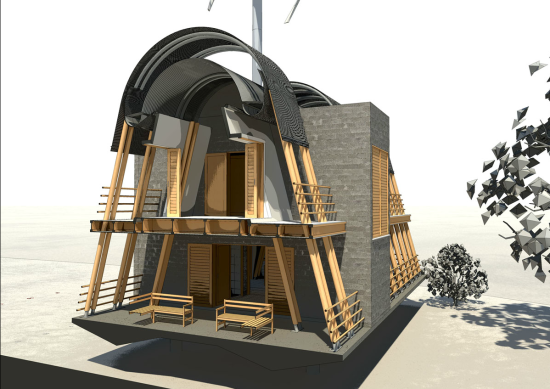 His design, entitled Antillean Gothic, was modeled 100% in ArchiCAD 14, and used the Cadimage Extrusions, Doors + Windows, Stairs, and Cabinets tools. Rendering was done in Cinema 4D.
The project recently won the award for innovation in architecture at the Caribbean Construction Awards.
Click here to view it in the gallery, and also visit the Amonle Studio Workshop website for more details.
And remember, anyone can submit images of projects that were designed with ArchiCAD and the Cadimage tools. Just email me at josh@cadimagegroup.com