31 August 2011
Joshua Osborne
ArchiCAD, Tip of the Day
With the introduction of the Renovation Filters in ArchiCAD 15, we added a couple of new pens to the NZ Default template's pen-set. If you're migrating a project from ArchiCAD 14 or earlier though, you won't have this new pen-set.
You could add the new pens yourself, or take the easy way and just import the V15 pen-set into your migrated project.
To do this, open your migrated project, and then go to the Options Menu, Element Attributes, Attribute Manager.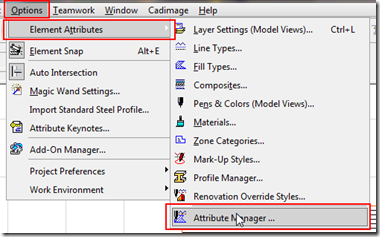 In the Attribute Manager, click on the Pen-Set tab, and then click the Open button on the bottom right to choose a file to import from.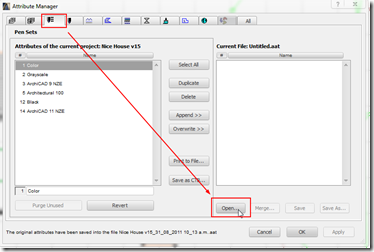 We are going to use the Default Template file, so navigate to your ArchiCAD 15 folder, and then go into Defaults, ArchiCAD, and select the ArchiCAD 15 Template.tpl file, and click Open.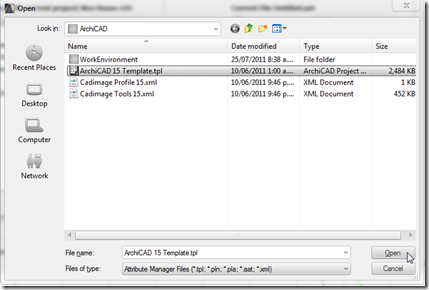 Then, select the pensets you want to import in the right pane (in my case, AC15 NZE & AC15 NZE Printing), and click the Append button to import them into your project. Then hit OK, and then Create to complete the import.