28 March 2012
Mark Horrocks
ArchiCAD, Tip of the Day
Loading libraries in ArchiCAD should not be difficuilt.
On a new project simply ONLY load the library of the version your are running, i.e in ArchiCAD 15 load the ArchiCAD Library 15.  If you have Cadimage Add-Ons loaded, as the libraries for these Tools are installed into the ArchiCAD Library 15, these will be automatically loaded (so no need to load a seperate Cadimage Library).
The only other library that may be necessary would be your Office library – this is the library that contains all your extra library parts; either purchased or created by you.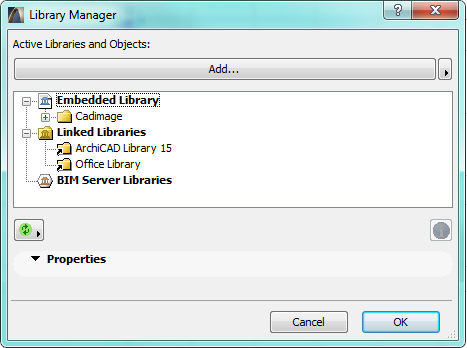 On a migrated Project, you still need the library of the current version, i.e. when using ArchiCAD 15 you need ArchiCAD Library 15.  You still need you additional Office Library (if you have one) but it may also be necessaey to have the migration library from the ArchiCAD version that the file was created in.
These easy steps will stop you from having duplicate objects or objects of ambiguous origin