1 May 2012
Andrew Watson
Development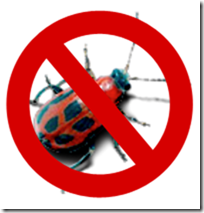 We identified quality control as one area requiring attention. It's going to take a few months to turn this weakness into a strength, but we have outlined a path to achieve this. At the end of the road, we want to take pride in the quality and dependability of our software.
Some hard decisions we have had to take include:
1. No pre-release software, or 'on-the-fly' fixes.
We can no longer release specific fixes on a customer request basis. We realize this may seem like a step back in customer service, but we can't provide solid quality at the same time as developing in such an unstructured way.
2. Spend more time planning
To ensure that we implement the best possible solutions, we now take more time at a planning stage so that the decisions we make will prove practical and lasting.
3. Formalize the release process
No software will be released as an interim version until it has run the triple gauntlet of Migration, General Functions and Specific Function testing. This is a big investment in time, so fewer interim versions will be released.
4. Quarterly Updates
Each quarter, all current interims (other than very recent ones) will be released as an official update.