Published in ArchiCAD 15, Tip of the Day

ArchiCAD's elevation tool gives vertical elevations great for those vertical surfaces, however sometime it is necessary to elevate a non vertical surface e.g. a sloping wall or roof. As part of the editing plane controls you can Look to Perpendicular to get a true 3d Projection of the surface.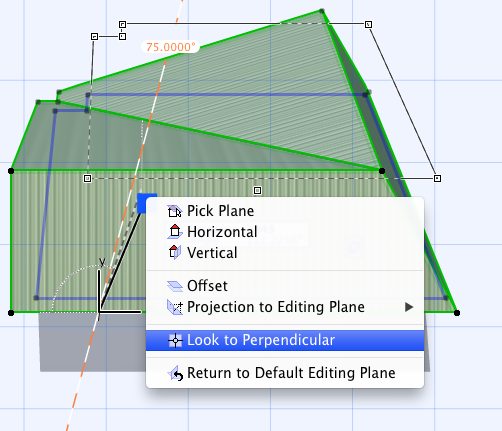 With this perpendicular you you can then create a 3D Document of this view to allow documentation.