21 June 2012
Campbell Yule
ArchiCAD 16, Support, Website
As a business we take our customers seriously. While we may not undertake every request we do listen and if we hear something enough we will more than likely act on it.
With ArchiCAD 16 there are a few things we have done, some visible, some not so that are based directly on customer feedback.
As they say, "good things take time" so below you will get some behind the scenes information on these improvements. Note: also sometimes good things take a long time to read!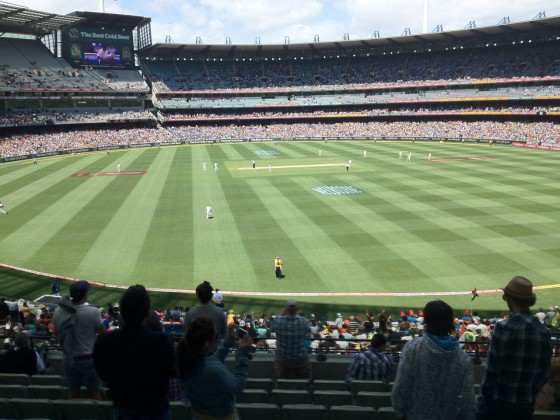 It all started on December 27th 2011 in Melbourne. I was at the Boxing Day Test match between the Australian and Indian Cricket Teams.
For those of you unfamiliar with cricket a test is a 5 day game that quite often ends in a draw, in the case of this test match, it finished in 4 days and the Australians won.
So, while I was technically on holiday and the office was closed I was able to keep an eye on customer support tickets via my phone – not all our customers were on holiday as well. Fortunately there weren't too many tickets to keep on top of but one customer had a couple of issues and provided a couple of suggestions. I pursued this and made some suggestions myself and sought more feedback and was surprised to get a serious amount of valuable feedback.
The email dialog reminded me of a conversation I'd had with another of my customers in 2009. The conversation revolved around that fact that while our Manuals / Knowledge Base Articles were well written and explained all the features of our Tools they weren't very instructive. In the words of the customer "I want a step by step method on how to use the Tool."
My suggestion at the time was for us to create a number of Getting Started Guides for each of our Tools. They were (are) not intended to be a complete overview of all the features but as the name implies they help you to get started. Every Tool now has a section of Getting Started Guides which we will add to over the coming months.
In parallel with the development of the Getting Started Guides we also decided to embark on a request that we have heard a number of times "we want to print the knowledge base."
A number of years ago we had PDF Manuals for our Tools however they quickly got out of date and weren't searchable. We set about addressing this and launched our knowledge base, however, many customers wanted a hard copy so we introduced a simple page print but we were never overly happy with the solution. Our Knowledge Base provides us with three main benefits, one it is online and searchable, two it is able to be easily updated and three it can also be made available in different languages. (Currently in German as well as English.) These benefits outweighed in our opinion the need to print it but we spent time investigating options.
With yesterdays launch of the updated Support Centre not only did we release the Getting Started Guides but we also have provide the ability to produce PDFs.
Every Knowledge Base Article can be printed:
The Getting Started Guides for each Tool can be printed:
The entire Knowledge Base for each Tool can also be printed, which also includes the Getting Started Guides:
If you've got this far, you'll notice as part of the Getting Started and PDF Implementation we have also created a 'Support Home' for each of our Tools. This home provides a starting point where you can get an Overview of the Tool, reads the guides, check out the release reports and also get access to a variety of resources for the Tool, for example, Movies, Forums, Tip of the Days etc. We hope this new Tool centric support area will be of use to both novice and experienced customers alike as the starting point for all support.
Another part of the conversation I had with our customer on 27th December was in regards to the Activation of our Tools. Software protection is a necessary yet frustrating aspect of our business. With ArchiCAD 16 we have looked at improving our Activation Process primarily through better messaging but also we've implemented a few tricks to help you get underway even if we encounter a couple of bumps. These fixes are a little more hidden than the Support Centre updates above, but nonetheless they are improvements based on customer feedback.
We are pretty stoked to have made all these updates with ArchiCAD 16 and hope you are too. As outlined at the top we do like to listen and improve so please keep that feedback coming.