16 July 2012
Glen Richardson
ArchiCAD, Revisions, Tip of the Day
When using Cadimage Revisions you can add information to your title block with the Cadimage Layout info Object.
Multiple sections of information can be added and each section can have its own Font settings.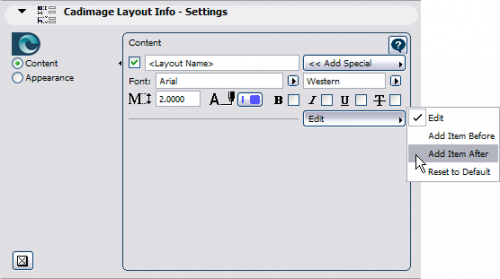 Each new section that is added will use the Default Font settings, but if you change the default Font settings, you will need to use Set as Default to change the information to use the new default font.