9 August 2012
Joshua Osborne
Tip of the Day
If you want to get nice crisp images out of ArchiCAD that are high enough resolution to print, look no further than PDFs.
Saving out a PDF from a 2D view, or from and Internal Engine 3D view will give you a vector image which can then be imported into your image editing application.
If you're using photoshop, you can set the resolution to render (rasterize) it at as you import the PDF: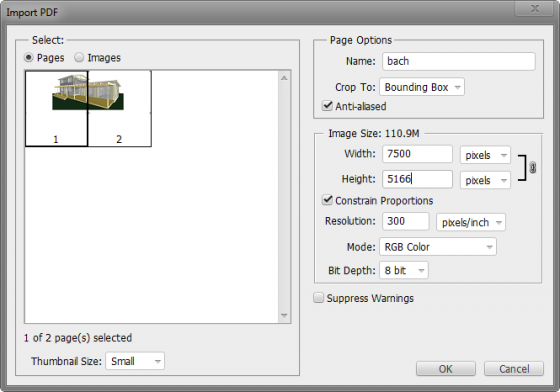 Once it's imported, you'll not only get lovely crisp lines on everything, but the transparency will be preserved as well. Beautiful!