19 October 2012
Glen Richardson
Tip of the Day
In the ArchiCAD Interactive Schedule you can add up to ten fields of Custom text.
In the Fields section of the Interactive Schedule Settings, the Custom Text items are listed under General of the Available Parameters.
Select the Custom Text item and click the Add button.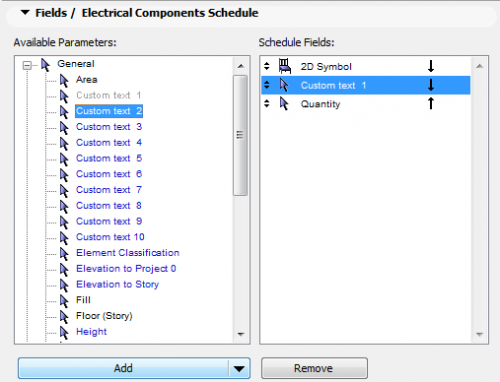 Then in the schedule, you can edit the title for the field, as well as the values for each item.