Published in ArchiCAD, ArchiCAD 16, Tip of the Day

Object Subtypes

If you are making your own objects for in house use or to share on BIM Components make sure you choose the correct subtype.Object Subtypes are the starting point definition for objects in ArchiCAD correct definition of these is both good practice and key to how these objects appear when performing certain functions in ArchiCAD and when the 3D model is exported to other applications e.g. via IFC

If you place a few default ArchiCAD objects and open them (File > Libraries and Objects > Open Object) you will see how these have been defined.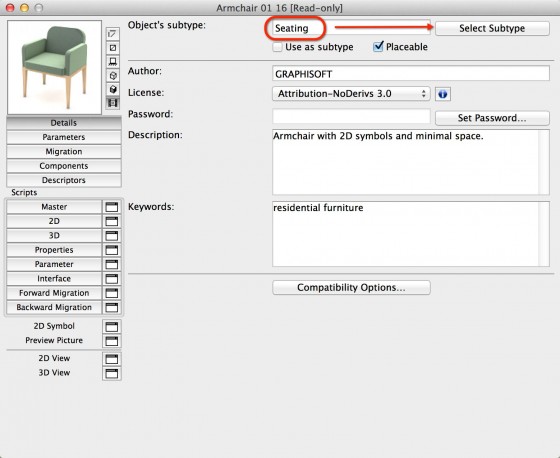 If you need to change the subtype click the Select Subtype button and choose the correct Subtype from the list.
In this  example the object is a Chair so the correct Subtype is Furniture > Seating