9 October 2012
cadimage
ArchiCAD, ArchiCAD 16, Tip of the Day
If you are wanting to create accurate shadow diagrams for your sun studies or to evaluate your design, ArchiCAD can help by allowing to set both the date and time of your rendering.
To do this, go to your 3D projection settings dialogue box ( View > 3D View Options > 3D Projection Settings )
In this dialogue box click on the More Sun button.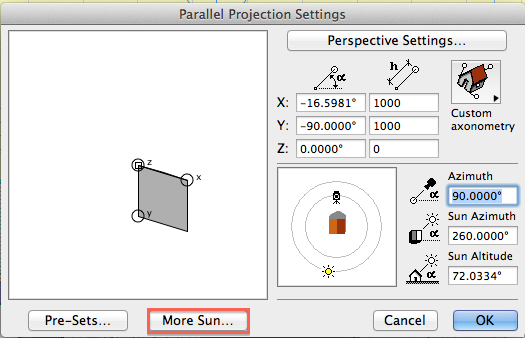 In the next dialogue box you can set the date and time you want ArchiCAD to create the render for.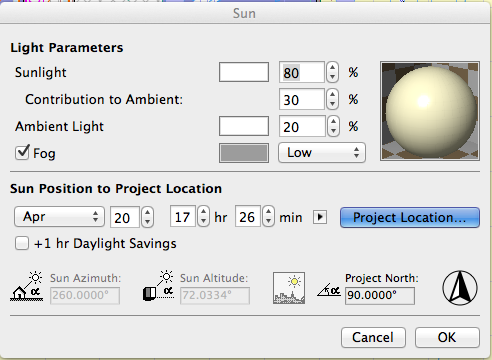 You can even add a more accurate location by clicking on the Project Location button
Learn more about this here here