8 November 2012
cadimage
ArchiCAD, ArchiCAD 16, Tip of the Day
The ArchiCAD zone tool is an incredibly powerful tool to use.  It can provide an incredible amount of information quickly and accurately.   The simplest form of information display with the Zone tool is the Zone Stamp.  The good folks at Graphisoft know that every company/person likes to customize their tools display differently to the next, and the Zone Stamp is no exception.
Each zone type can have a different stamp assigned to it.  To do this go to Options>Element Attributes>Zone Categories…
Select the Zone category you wish to change, In this case Residential and Recreation
Then select the Zone stamp you wish to use from the pop out list.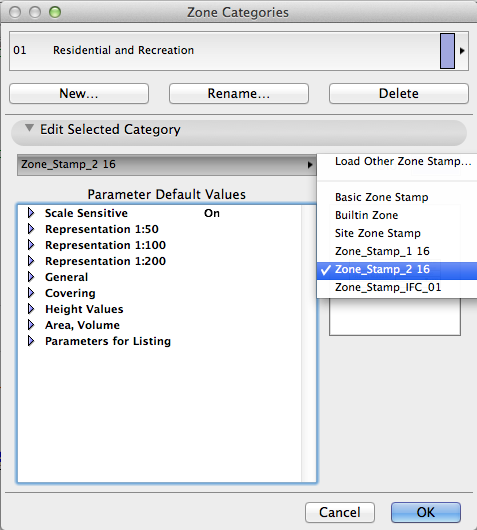 Configure the stamp to display the information in the manner you want and then press OK
Now when you place a zone using the Residential and Recreation Zone stamp it will default to the stamp you have just defined