12 December 2012
Andrew Watson
ArchiCAD, Electrical, Tip of the Day
If you place a Cadimage Electrical wall plate near a wall, it will snap to the wall. Usually this is extremely helpful, but in some cases you may not want this to happen. For example, you might want to place the wall place on a cabinet.
Aargh! The silly wall plate insists on sticking to the wall!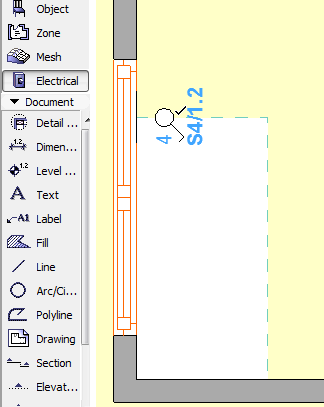 Don't panic. There's a way to stop this happening.
Before placing the wall plate, turn off the Align to Wall control in the Info Box.

Click to indicate the position of the wall plate.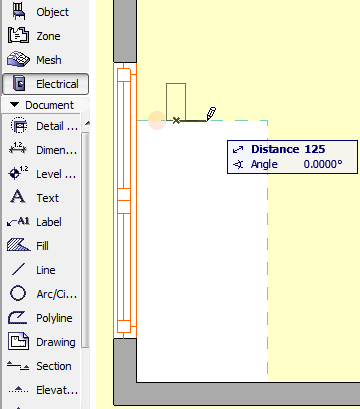 Click again to indicate it's orientation.