16 January 2013
Andrew Watson
ArchiCAD, Electrical, Tip of the Day
When you first install the Cadimage Electrical tool, wall plate and component symbols that you place in the project will display a label. For wall plates, the label shows the product code and a code for the fixing height. For components, only the fixing height is displayed. The label forms an integral part of the 2D symbol, however you can remove the label for any view.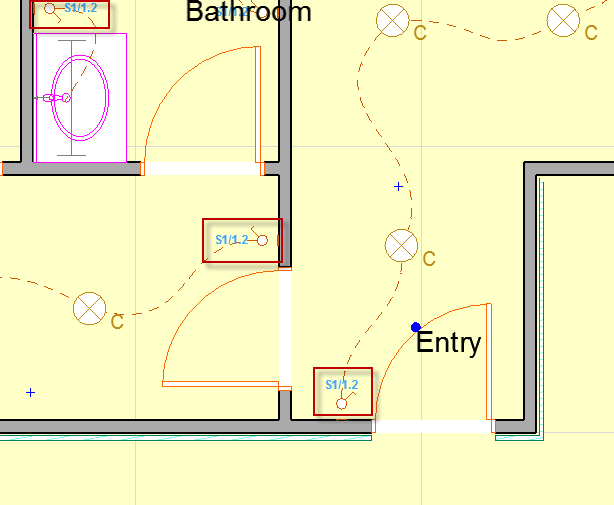 From the Document menu, choose Set Model View > Model View Options … to bring up the Model View Options dialog.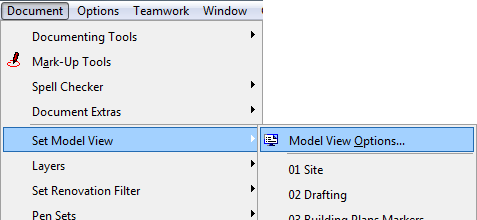 Open the Cadimage Electrical section of the dialog.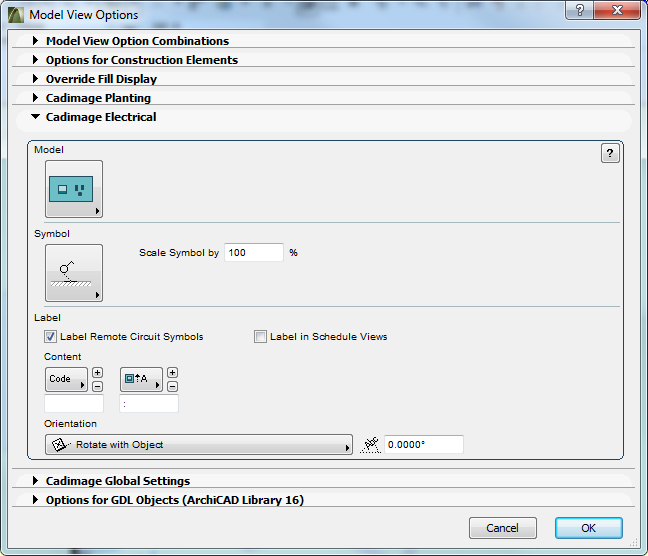 To remove the labels for the current view, click on the '-' button under Label > Content.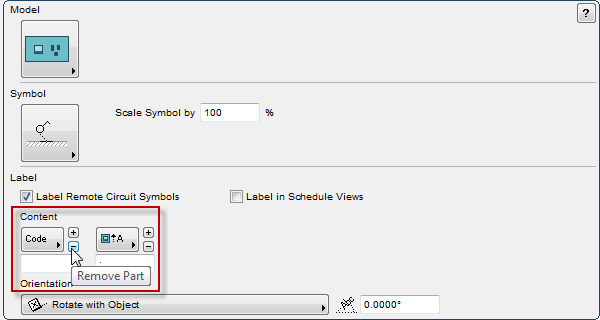 The label part will be deleted.
Continue to click on the '-' button repeatedly until only one label part remains.
Now set the remaining part to Custom Text, and clear the contents of the input field.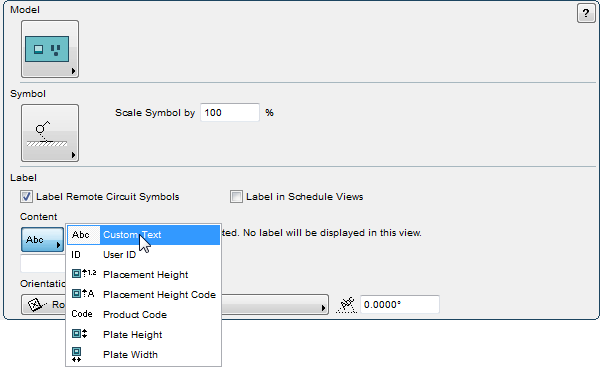 The labels will be removed from all the electrical symbols.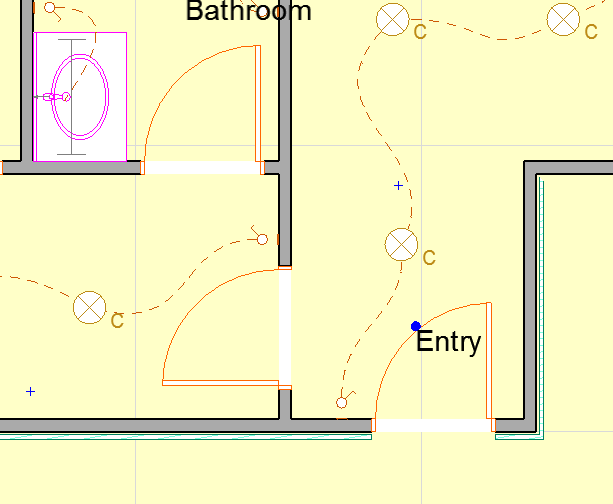 You can apply these settings to ArchiCAD views just as you would for any of the Model View Option settings.