24 April 2013
cadimage
ArchiCAD, General, Tip of the Day
Outlined below is a nice simple way to setup an automatic sheet index based on your subsets of drawings
First go to your Project Map and open the tab for Project Indexes and double click on the Sheet Index

Once in the Index, click on the Index Settings button in the top right hand corner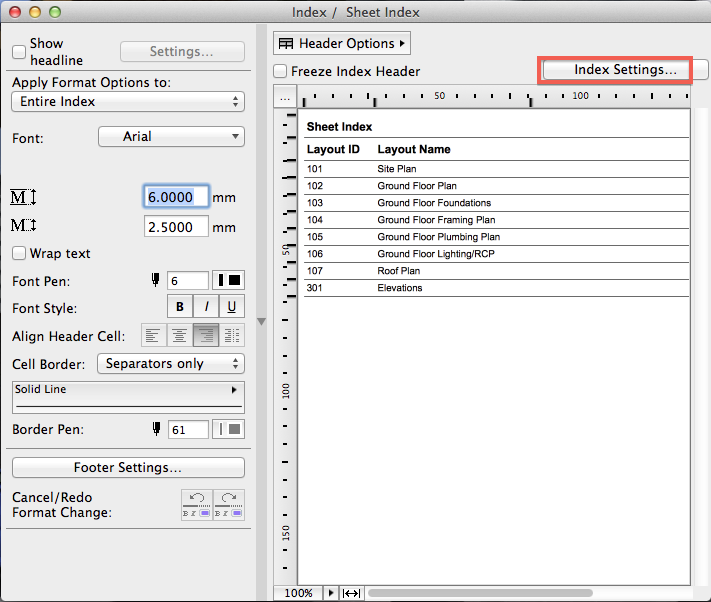 Give your new Sheet Index a name, I have chosen to call mine Drawing Register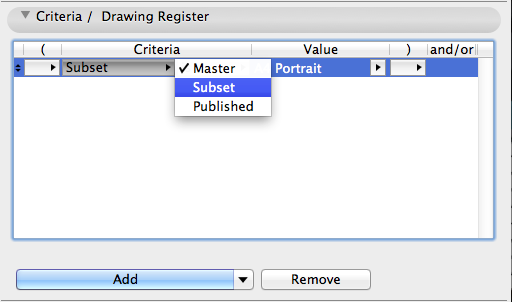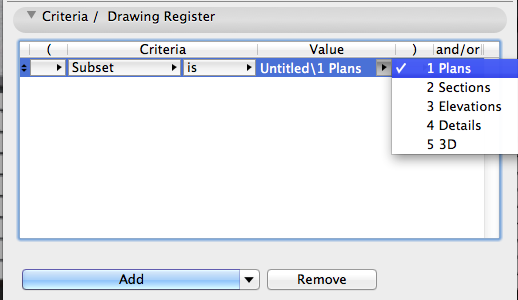 Then open the Criteria tab,  If this field is empty, click the Add Button, If this field is already populated, simply modify the settings to suit.
If you are adding fields, Change the first setting from Master to Subest and the Value to select the one of the Subsets you wish to include,  repeat this process until all the subsets you wish to include and listed.,  Ensure that the and/or values are set to show or.
Once this is done, Open the Fields tab.  Expand the Layout option to show all the available criteria. Select the Subset Name, ID & Name options from the list and then press the Add button, Use the Up/down buttons in the Index Fields box to arrange the options to look like the example below.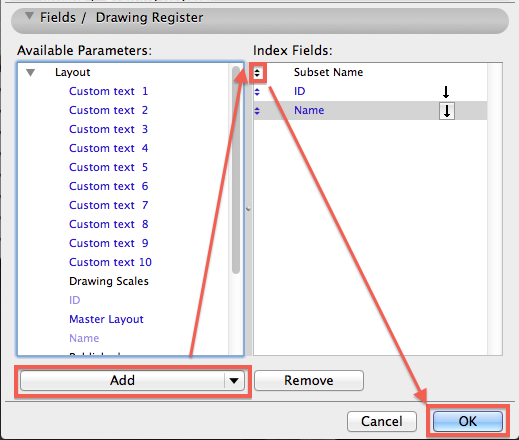 Your Sheet Index should now look like this: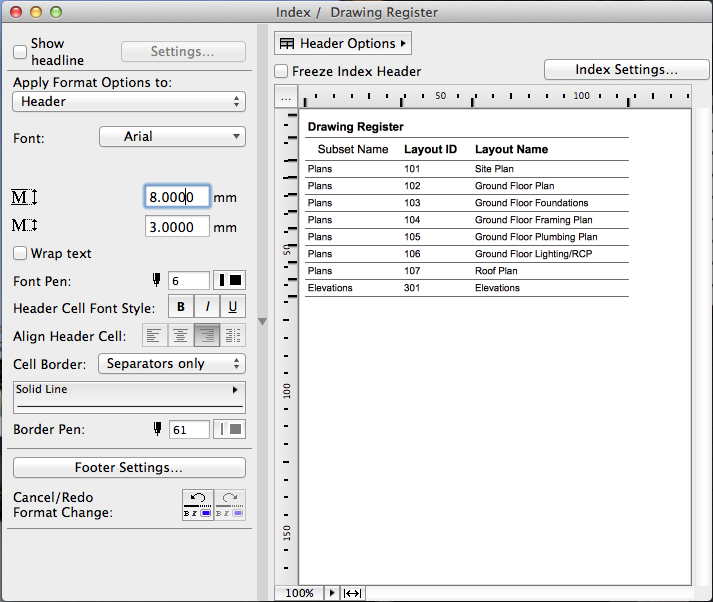 In your Sheet Index now, clicking on the Show Headline button will create a title for the Subset Name, You can now move the tab slider to pull your layout ID across under the headline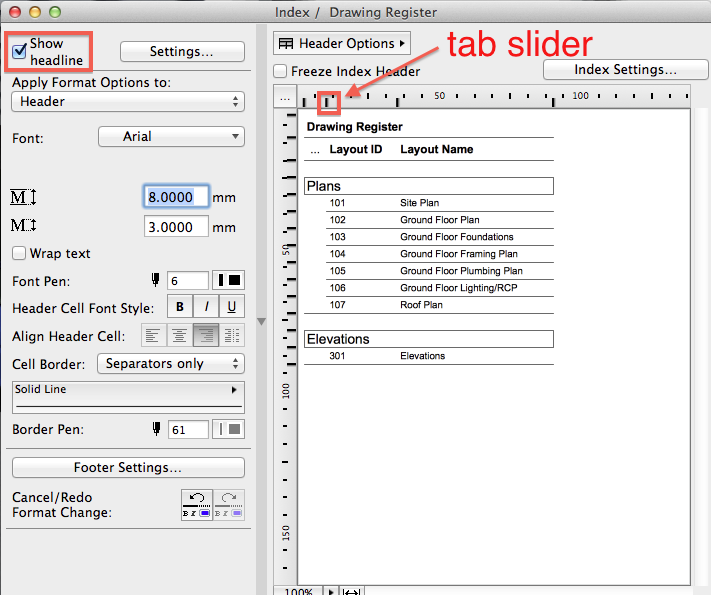 This Sheet index will now continue to update as you update your drawings.
If you require different Sheet Indexes, simply open the Index Settings button and click on the Create New… option.
This will allow you to create multiple Sheet Indexes, I.E. Consent, Tender, Construction, Planning etc.  All of which require different sets to be included.