30 May 2013
Jonathan Breen
ArchiCAD, ArchiCAD 16, Support, Tip of the Day
A lot of people will load all available libraries to ensure they have everything when designing a building.
We have raised the issue it can cause with duplicates but one other issue it can cause is slow load up times.
With each library it has to load all of the objects & this can go into thousands of objects hence the few minutes it takes to open a file
To check if you are actually using each library open your library manager by going to File>Libraries & Objects>Library Manager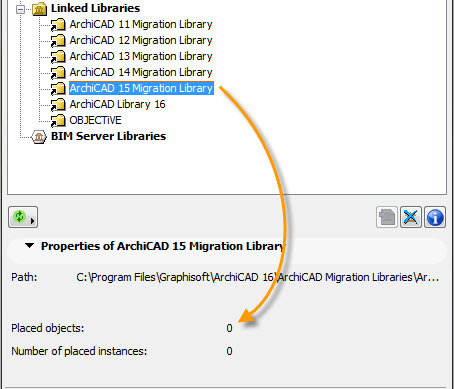 Then select a Library & see if there is any 'Placed Objects' – if not you can easily remove that library by clicking 'X' for delete.