10 May 2013
cadimage
ArchiCAD, Tip of the Day
Do you need to reference in details from different disciplines such as Structural, Mechanical, Electrical, Civil engineers?
Do you want to be able to easily identify whose details are whose?
Use different Marker Heads on your details to clearly identify different disciplines.
Open the Marker Head tab in the detail settings,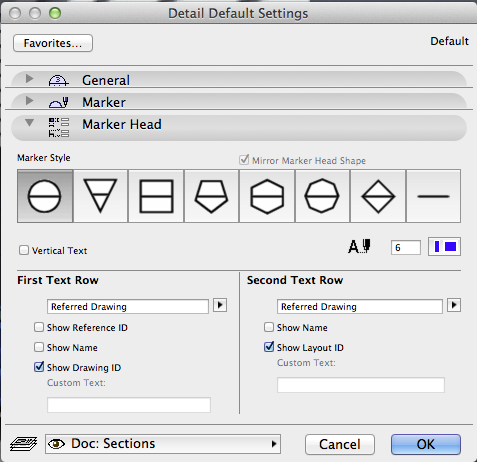 Use different shapes to identify the different disciplines
I.E. Round = Arch, Square = Structural, Square = Mechanical etc.