9 May 2013
cadimage
ArchiCAD, ArchiCAD 16, Support, Tip of the Day
If you are wanting to brush up your elevations for presenting to your clients there are a few simple tricks you can use to contextualise your drawings: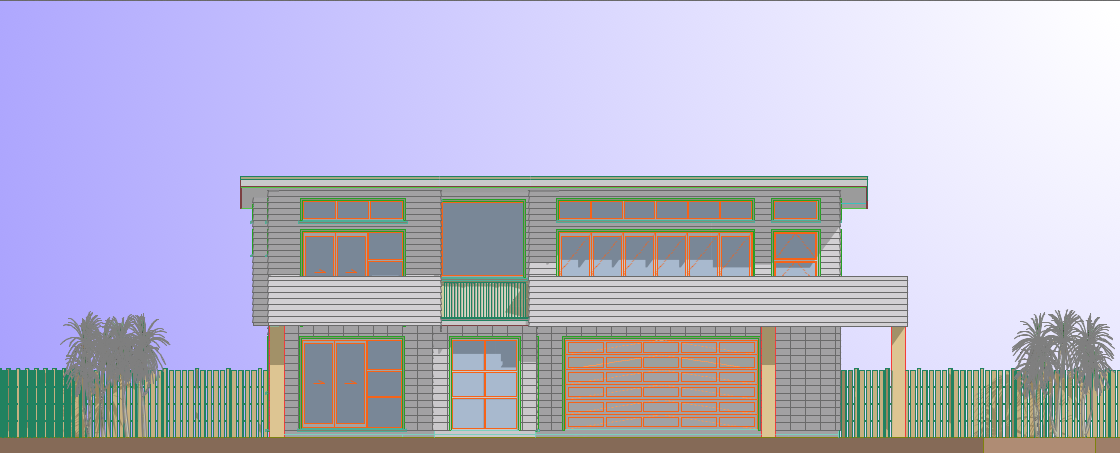 In the above image, I have set the elevation to show Uncut Surafces with Own Material Colours (Shaded) and set to show Sun Shadows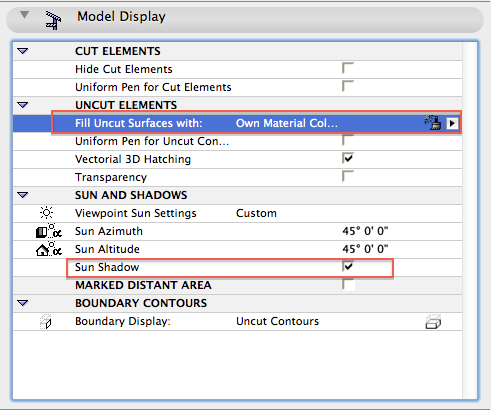 To create the sky effect, I then created a simple Radial Gradient fill in the background to create the sky effect with the following settings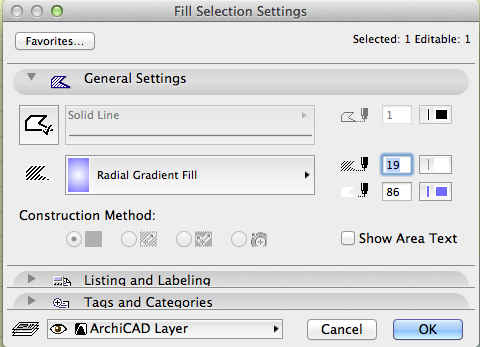 Once placed I can then stretch the inner and outer radius of the radius effect using by clicking on the circle and using the stretch command from the pet palette as shown until I achieved the desired result

Don't forget to add some background information such as trees, bushes, peoples, fences etc.  Apart from breaking up the horizon line, they can help identify the human scale of the building.  Just remember to set them with light colored pens and fills so that they do not become the dominant part of the image.