15 May 2013
cadimage
ArchiCAD, General, Tip of the Day
How much time do you spend dimensioning your floor plans?  Did you know that like almost every other drawing  process ArchiCAD has the ability to do this for you?
First thing to do is select all of your walls
(select the wall tool in the tool box and then CTRL + A for PC or Command + A for MAC)
Then go to Document>Document Extras>Automatic Dimensioning>Exterior Dimensioning
The following Dialog box will pop up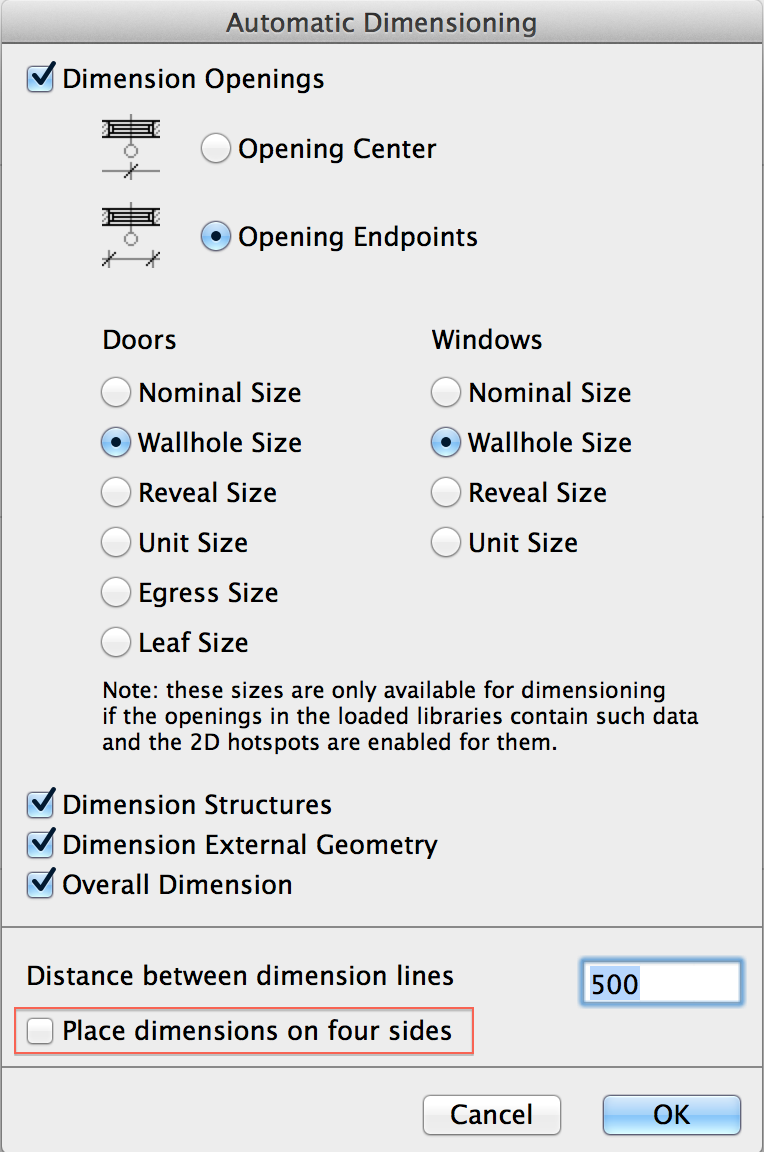 Leaving the settings as they are shown means that the dimension tool will dimension the width of your window openings, based on the window opening sizes. If you have specified a packing space (Shim Space in Cadimage Doors and Windows), the dimensions will show this I.E. Wallhole size or Rough Framed Opening size.
The dimensions will be laid out as indicated I.E. the overall dimensions, then the External Geometry, then Structural Dimensions and then finally the window sizes
Once you hit OK, you will need to then define the major direction of the building (i.e. is it bigger up or down?) And click to place the inner most dimensions (typically openings).
Note: As per the highlighted field in the image above, you can choose to do each elevation of the building separately or you can choose to do all 4 sides at once