23 May 2013
Jonathan Breen
ArchiCAD, ArchiCAD 16, Support, Tip of the Day
Some users of ArchiCAD may be unaware of where the objects they are loading are coming from.
It can be even more confusing with office libraries being used from a server.
There is an easy way to find out where the library is located to allow you to maintain these file location.
If you go to File>Libraries & Objects>Library Manager you can choose any of the libraries in your linked libraries & the location of this library will be displayed underneath: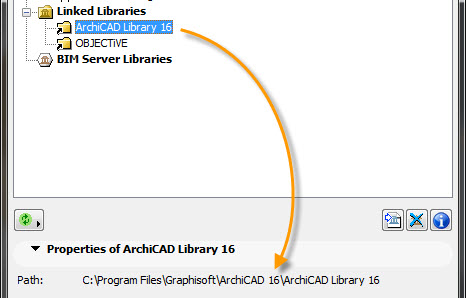 The other embedded library is stored within the actual file (has no location) and BIM Server Libraries will be stored on your BIM Server.