27 June 2013
Soto
ArchiCAD 16, ArchiCAD 17, Extrusions, Tools, Website
Extrusions and other Tools use preset profiles to create custom objects.
But before starting using Extrusion is necessary to know how to create your own profile and how to save it:
1. Draw a profile (e.g. a finial half cut profile) with the Fill tool.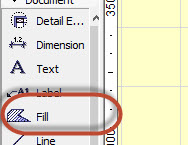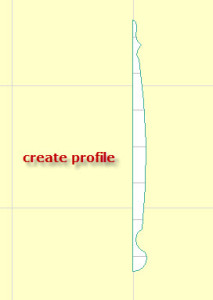 2. Save it  as a Custom profile preset.
Cadimage> Presets> Create a Profile Preset.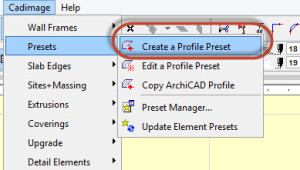 3. Select the Profile Type (e.g. 01 General Shapes)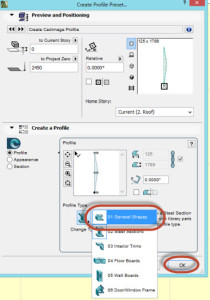 4. Click OK