12 June 2013
cadimage
ArchiCAD, Tip of the Day
If you are using zones and wanting to make a Zone Legend, you will find that the colors for the the zones are not available from the standard pen sets.
To get around this, simply place and additional zone with the correct color.  We can not leave this Zone as it is, as this will affect our lists, schedules and other calculations.
Select the Zone and go to Edit>Reshape>Explode into Current View…
From the next dialog box select the option to Keep Drawing Primitives only , then press OK

The zone area will now be displayed as a standard fill.  You can Alt/Option click on the fill to pick up the properties of the fill.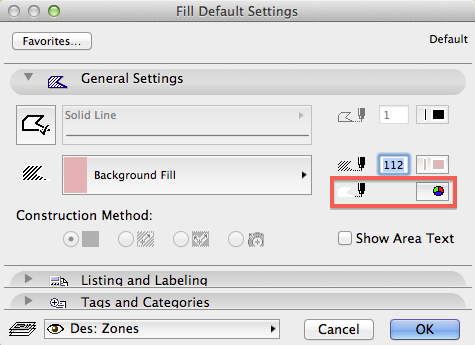 You will notice that the background pen color is being displayed as a three colored wheel.  This means that it is not a color you can choose as it is an RGB color