24 June 2013
Jonathan Breen
ArchiCAD, ArchiCAD 17, Architecture, Coverings, Tip of the Day, Tools, Wall Frames
For framed buildings like those in New Zealand it may be useful to model how you expect the building to be built.
Taking your building to the next step could be actually adding the Wall Frames using the Cadimage Wall Frames tool like this: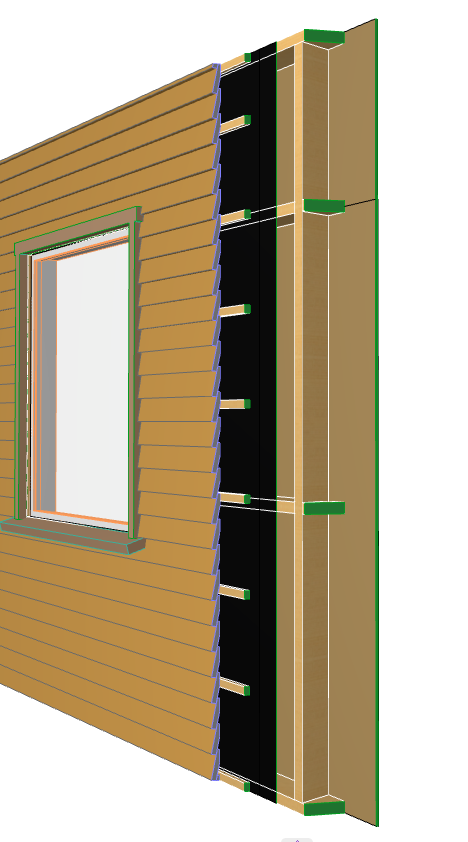 This has been created using the Cadimage Wall Frame tool & the Cadimage Coverings tool for the exterior cladding.
All from a simple composite wall we now have the interior cladding, wall frames, waterproof membrane, battens & a profiles exterior cladding!
With some setting up I can now use these settings using presets & roll them across my building to use in my other projects with ease.
Find out more about the Wall Frame tool here: http://www.cadimage.com/Products/Tools/Wall-Frames
And find out more about the Coverings tool here: http://www.cadimage.com/Products/Tools/Coverings