25 June 2013
cadimage
ArchiCAD, Tip of the Day
Do you have situations where you might want to reference the same point of a building to both an Architectural detail drawn in ArhiCAD and a consultants drawings authored in another software package?
Simply create your standard detail markers for your Architectural drawings, and then create an independent detail for the engineers details.  The trick to telling them apart is to simply change the marker head.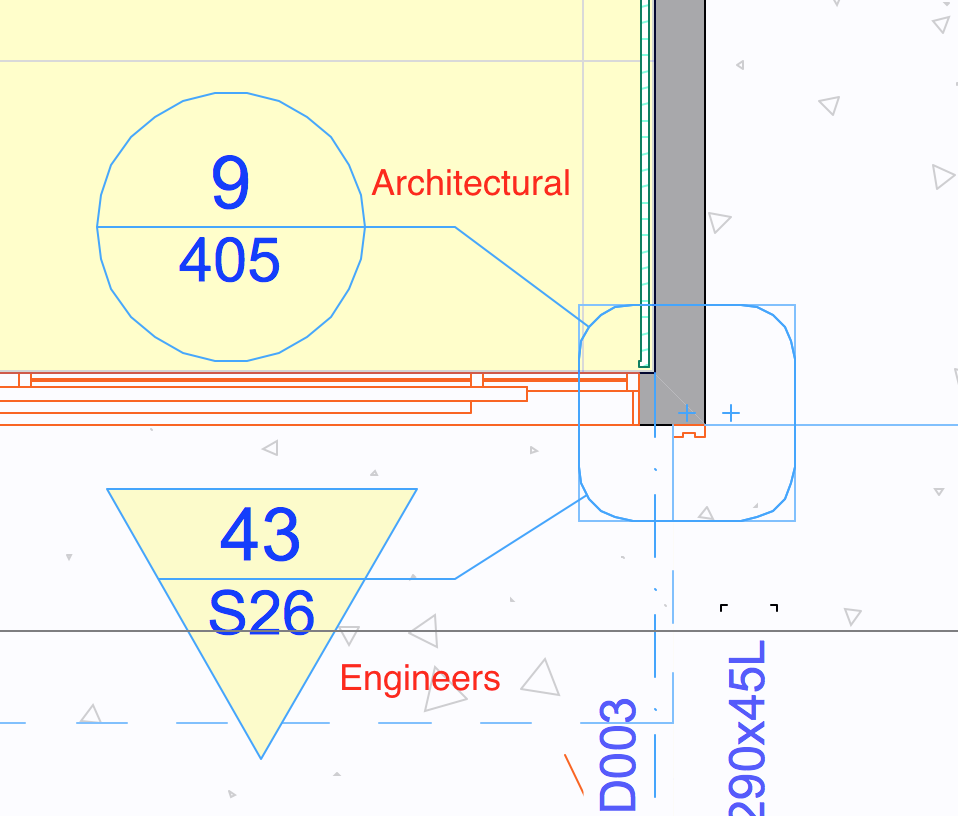 There are plenty of markers that you can choose from.  On larger projects you could assign marker head shapes to different disciplines.
I.E. Round = Arch, Square = Struc, Triangle = Hydraulic, Pentagon =Electrical etc.
As you can see there are plenty to choose from