26 June 2013
cadimage
ArchiCAD, Content, Tip of the Day
In the example below I am going to use the 3D text object to create a negative stamp into my wall. The stamp is going to represent the address being stamped into the boundary wall.
First create your wall, place your 3D text object, (Which is found in the ArchiCAD Library>Object Library>Basic Library>Furnishing>Decoration folder)
Set it so that the object overlaps the wall by approx 50mm.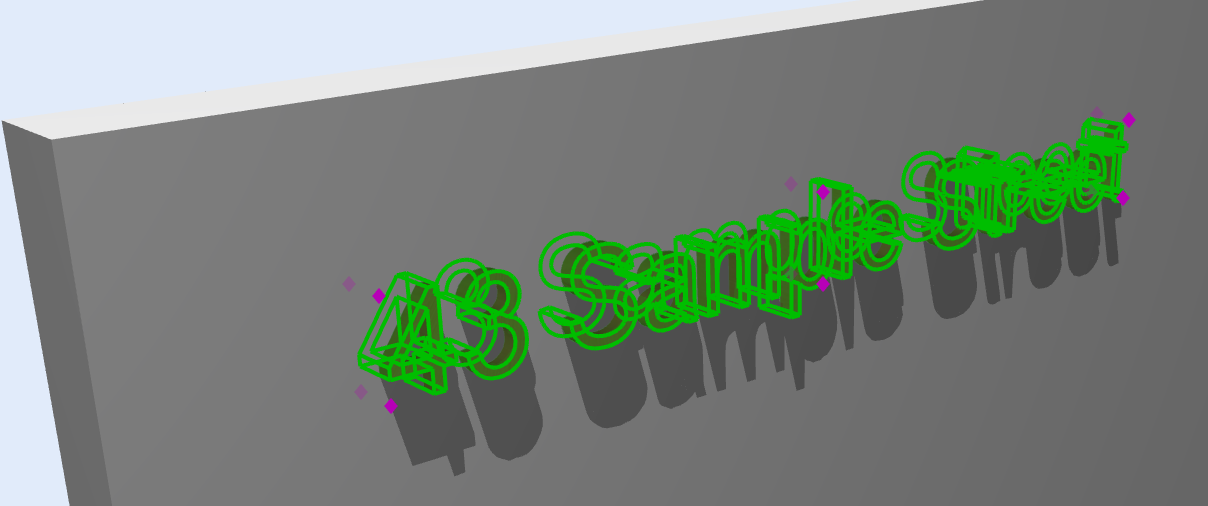 Once this is in the correct location open the Solid Element Operations tool from the design menu.
In this case the wall is selected as the target, the 3D text as the operator and the operation is going to be a straight forward extraction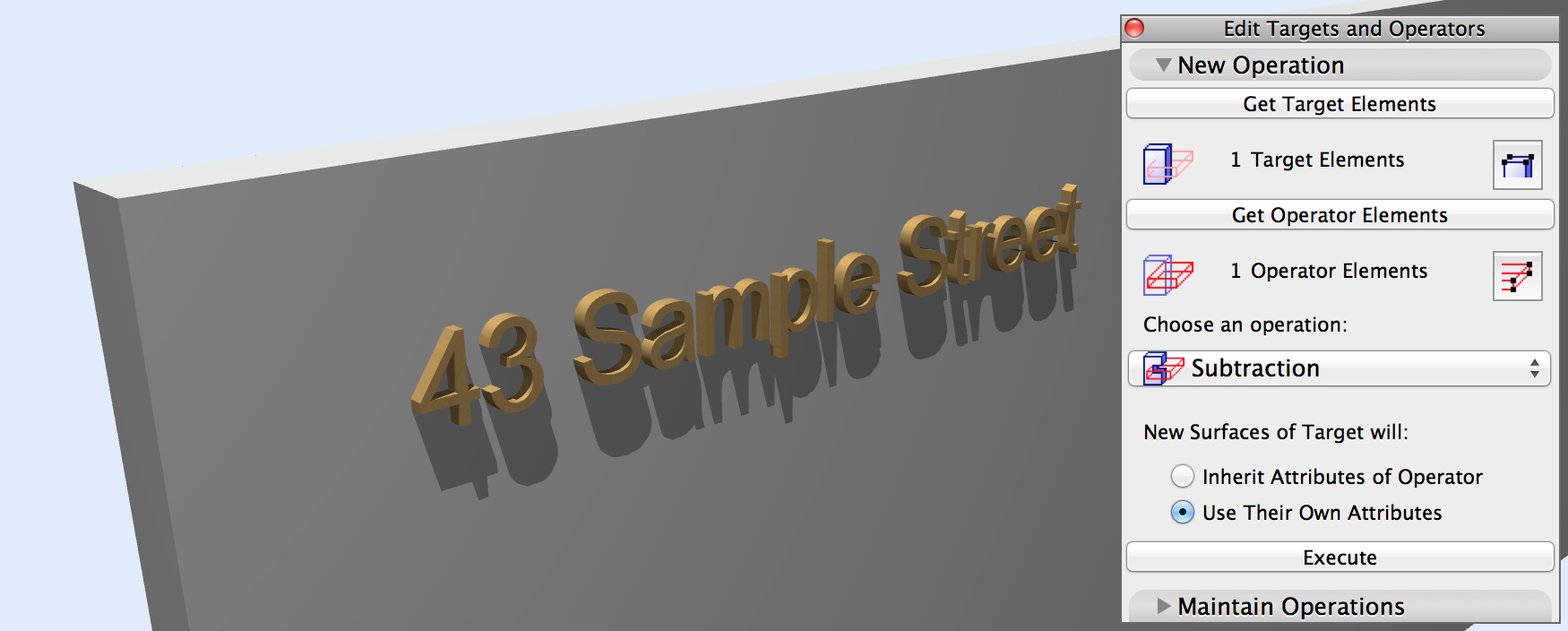 Once you have pressed "Execute" select the 3D text and assign it to a hidden layer.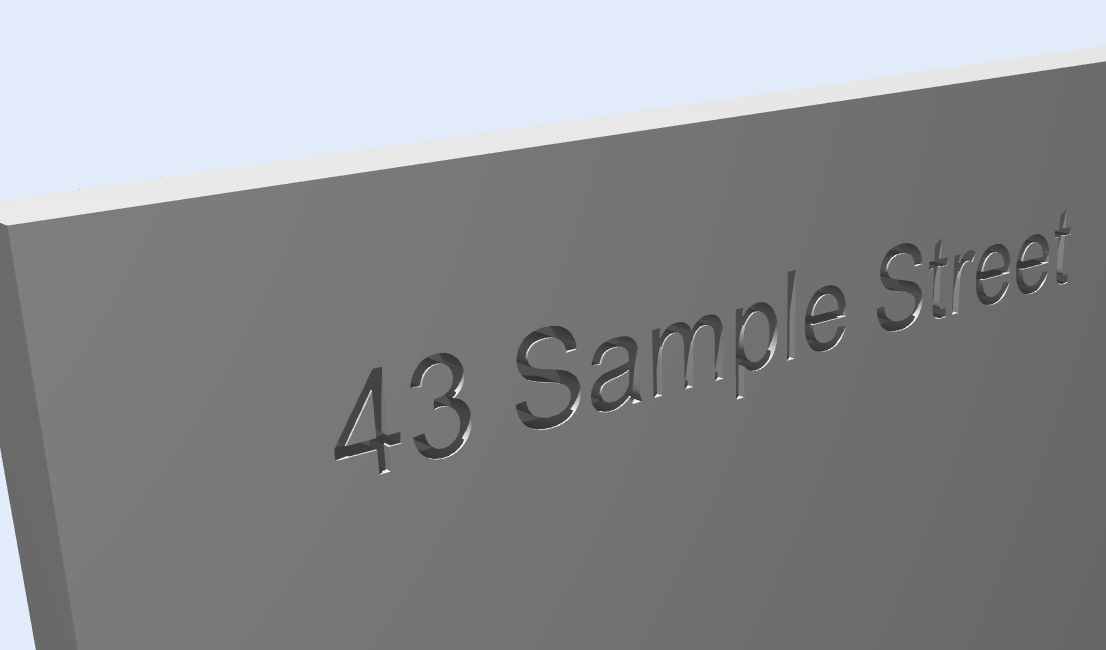 The result shows the outline of the text carved into our block wall