20 June 2013
cadimage
ArchiCAD, Solibri, Tip of the Day
Most of the time the walls we place are designed to do more than just separate rooms from each other hold windows.
Some walls are Load Bearing, some aren't, Some define the Exterior walls, some the interiors.
Why not tell ArchiCAD what those walls are?  That way the next person to look at your file can also tell which walls are load bearing etc.
You can find some basic settings in the Tags & Categories tab of the wall Settings Dialog box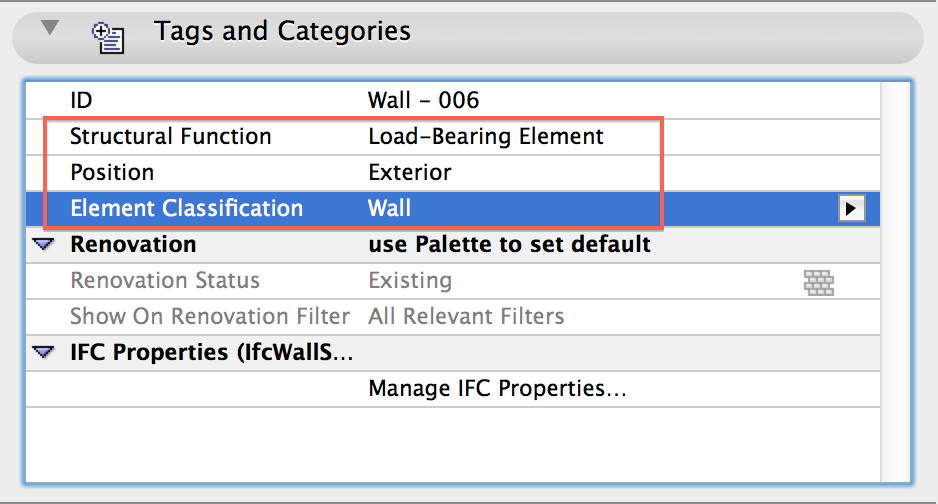 If you get into the habit of assigning these functions to things such as slabs, walls, stairs, roofs etc,  If you ever need to export your file to IFC to be run through some form of BIM verification software such as Solibri Model Checker, the bulk of your IFC settings are already done!