12 July 2013
cadimage
ArchiCAD, Tip of the Day
In the situation below I have a timber framed wall that has been finished without a door or another wall to wrap against.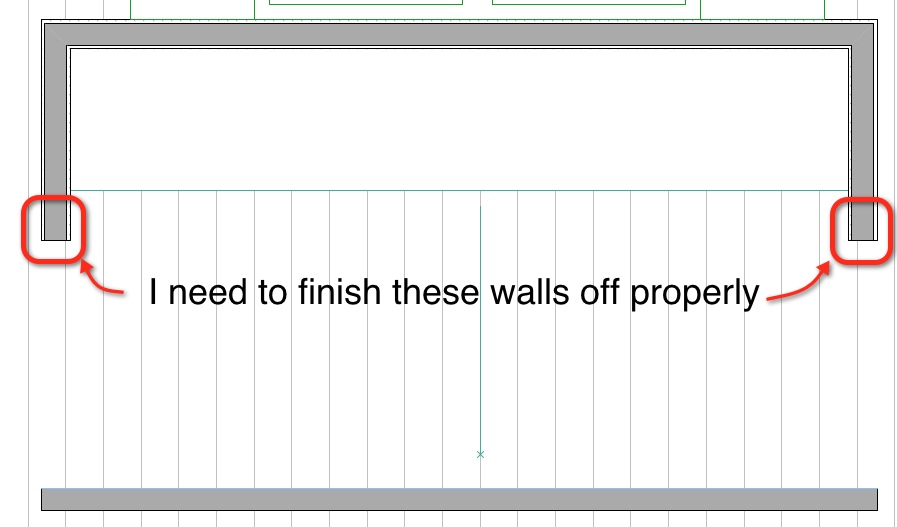 As you can see the result is an uncovered wall core.  Obviously this is not the type of finish I want my contractor to leave on site
In order to finish these walls off properly, I am going to use the Wall End tool, which can be found in the More section of your toolbox.

In the tool settings, I am going to choose to use Wrapped End option.  I need to set the values for options 1,2 & 3 to match the thickness of my plasterboard finish.  These values have been set in the chosen composite.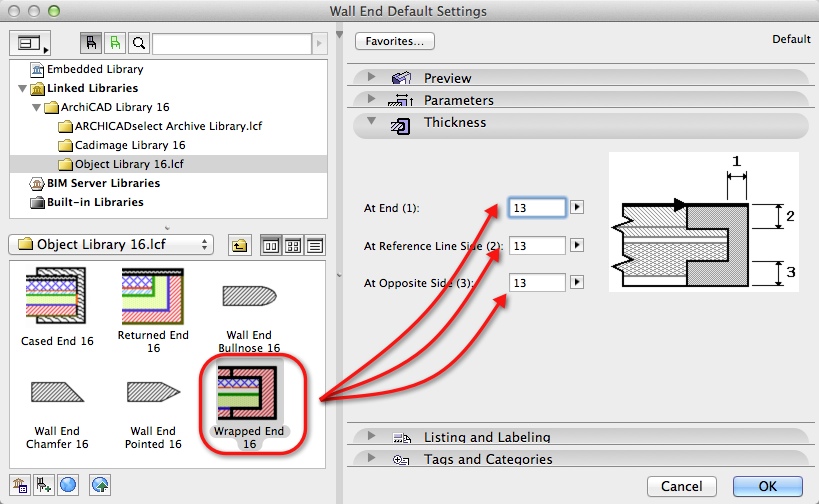 Once I have set this up, I can simply click on the end of wall to place the object and see the result