7 August 2013
cadimage
ArchiCAD, Support, Tip of the Day
Do you have forms that you need to fill in on every job?  The one that springs to mind for me is the Building consent Application files.
Heres a simple tip to help you.  Download the PDF copy of your forms and place them onto a layout, This means the form is already there and ready to be printed as a part of your documentation set.
In this case I have the Auckland Council Building Consent page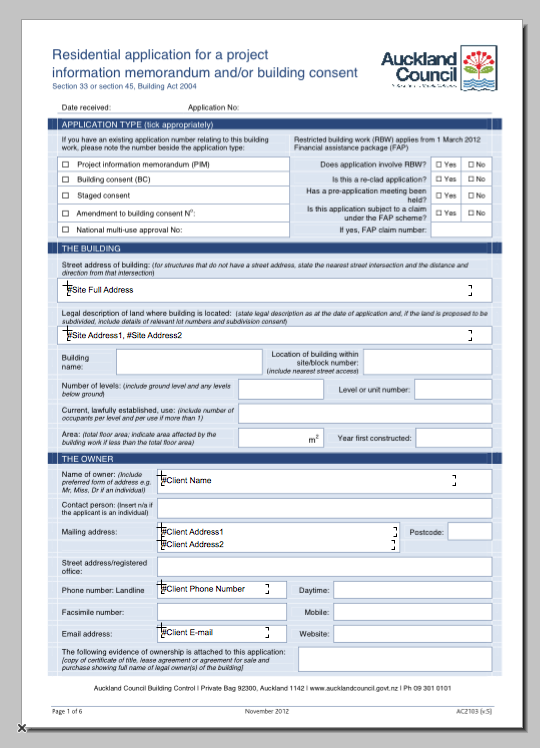 You may also notice that I have added Autotext fields to this form.  This of course means that the information I add for my Title blocks will now show up on the application form as well.