12 August 2013
Soto
ArchiCAD 16, ArchiCAD 17, Architecture, Doors+Windows, Tip of the Day
You can change the colour of the pen of the margin in your D+W Schedule.
1. Select the margin
2. Open the settings.
3. Go to the Fills and Pens section of the Parameters and change them.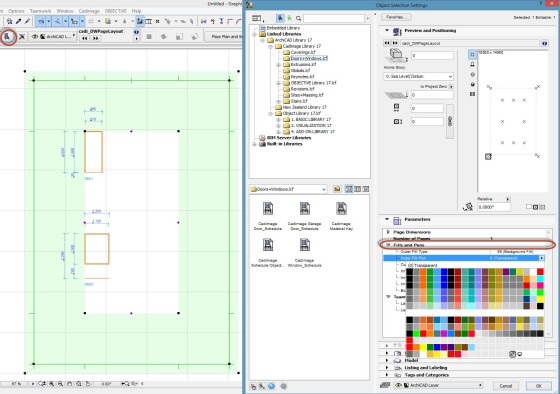 Note: Don't try to delete the margin, it's part of the schedule functionality. If you don't want to see the margin, change the pen to be transparent.