8 August 2013
cadimage
ArchiCAD, General, Support, Tip of the Day
Do you find that you are constantly drawing the same details?  Ok so they might not be exactly the same but are close enough.  Why not make a module file of the detail so that you can take some of the repetitiveness out of the job.  It is a really simple process.
Firstly draw the detail up the way you want it to appear and then select all the elements: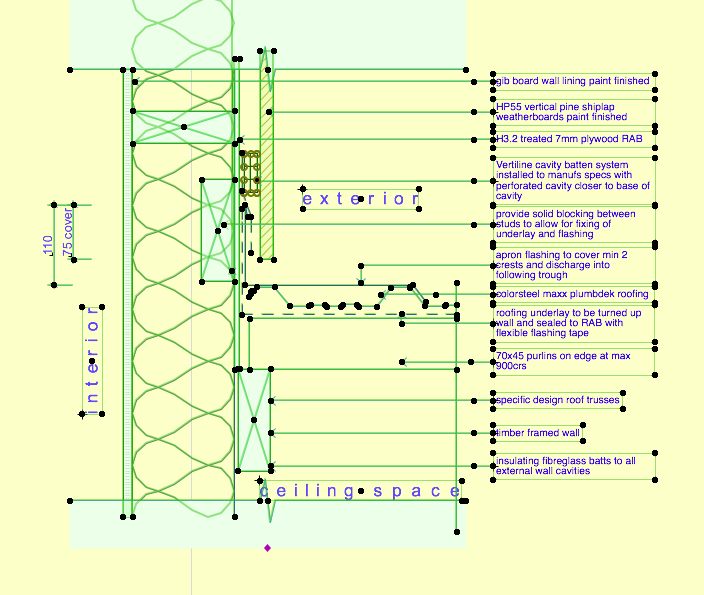 In this example I have used a standard roof to wall junction.
Once you have selected everything, simply copy all of the elements by either using the right click context menu or by using the Edit>Copy… menu command.
Once the elements have been copied, simply go to File>Save As… In the Format type make sure you choose the Module File From Clipboard option.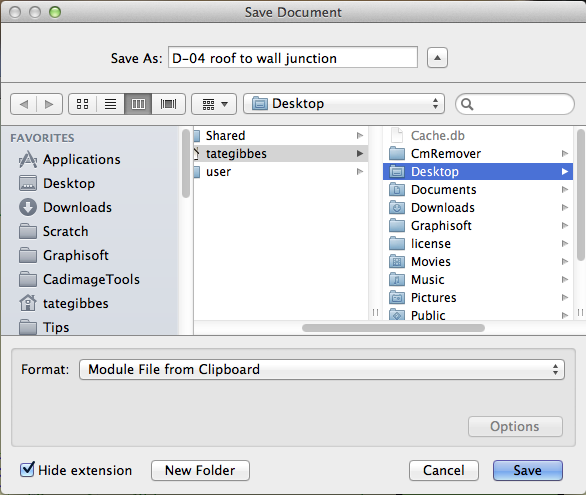 Give your module a name that you can remember and save it into a folder somewhere
Tip:
If you are replicating details that appear in either codes or standards, create a folder with the name of the standard and save the detail with the same figure number as in the standard.  That way once you've looked up the detail in the appropriate code or standard you will know where to look in your library of details!