13 August 2013
cadimage
ArchiCAD, Tip of the Day
We quite often see using stories in place of layer combinations.  While this system does work in some respects, It is not an ideal way to work.
With the use of layer combinations there is no need to create additional stories.
Below is a very basic schematic diagram of how I would normally setout my layers and stories.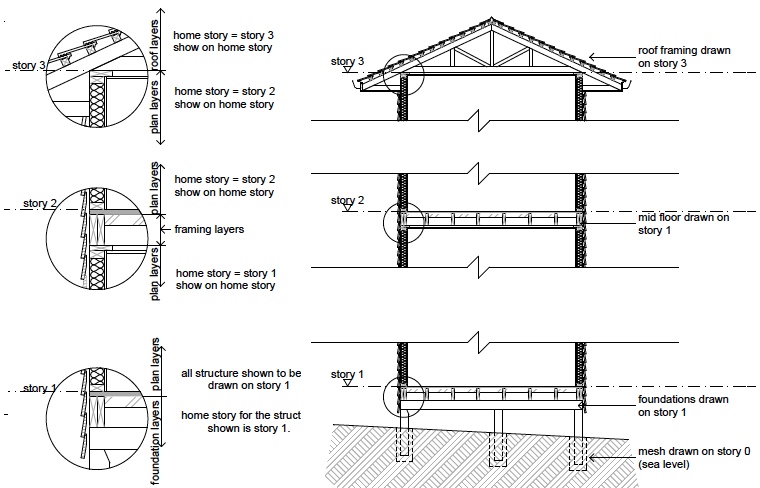 As you can see, using my layer i can have different forms of framing on the same stories.  In this situation, anything that resides below the top of my slab , or the u/side of my flooring, goes onto my foundation layers and the mid floor framing goes on my framing layers.  This way I can turn on my floor framing and ensure that my floor beams relate correctly to the supporting wall structures under them