22 August 2013
Glen Richardson
ArchiCAD, ArchiCAD 17, Keynotes, Tip of the Day
The Keynotes palette now includes an Independent Multiple Keynote Label option as well as Independent Single Keynote Label and Element keynote Label, which you had previously.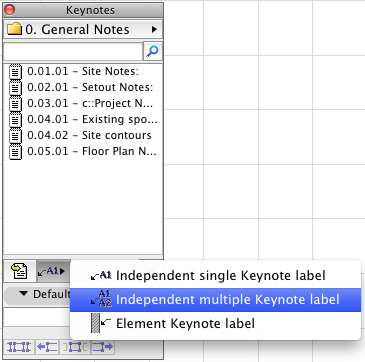 This option allows you to add multiple Keynotes to the Keynote Label right from the palette.
You could do this in the past but the additional Keynotes needed to be added through the Label Settings Dialog.
You can also update Keynote Labels that are already placed by selecting the Keynote label(s) and then double clicking on the Keynotes to add them or clicking on the Delete button to remove them.