20 September 2013
Glen Richardson
Electrical, Tip of the Day
Here's the scenario:
You have placed all of your lights and light switches have been placed using the Cadimage Electrical tool.
You also have all of your switches linked to the Lights using the Cadimage Electrical – Circuit Wiring.
But now the client comes back wanting to add some more lights, so you have placed the additional lights and now you want to add them into the existing Circuit Wiring.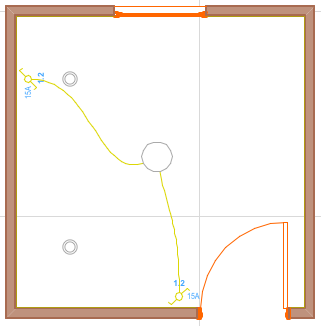 Here's what you do:
Select the Circuit Wiring you want the Lights added to, and delete it, this will select for you all of the Lights and Switches that were previously linked to the Circuit Wiring.
Holding down the shift key click on the additional Lights, to add these to the selection also.
Now use the Cadimage > Electrical > Add Circuit Wiring menu to recreate the Circuit Wiring.