5 September 2013
Andrew Watson
ArchiCAD, Objects, Tip of the Day
There are a large number of objects available for download on the BIM Components Portal. If you don't believe me, try searching for WC. Over 50 library parts will show up.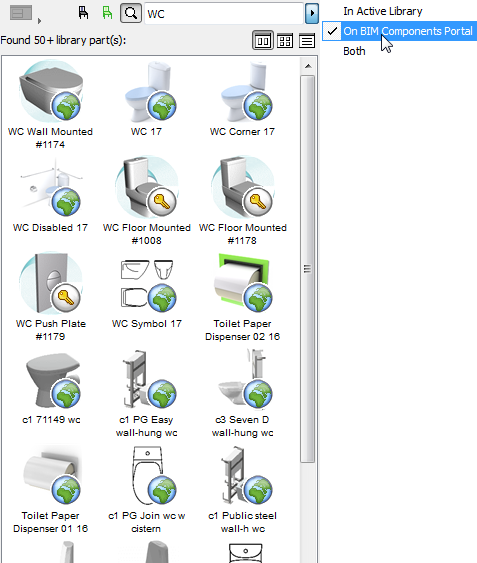 Some of these objects may be useful. Others may be useless. It's like a box of chocolates – you never know what you're gonna get.
To help you, community-minded ArchiCAD users have voted for the objects they find useful. So for instance, WC Wall Mounted #1174 (at the top of the list) currently has the highest rating of all available WCs.
There's just one catch – how do you vote for an object? Clearly this is a problem for most people, because WC Wall Mounted #1174, that most popular of WCs with hundreds downloads to its credit, has been awarded  but a single vote!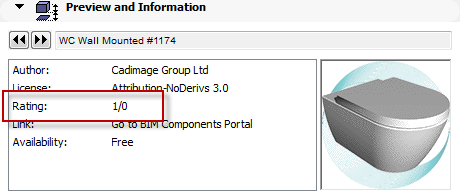 Here's how it's done.
Say I downloaded WC Wall Mounted #1174 into an ArchiCAD project. After using it successfully, I decide that I quite like to use it. In fact I find it really useful! So I want to spread the good news.
I select said WC in plan (or any other) view.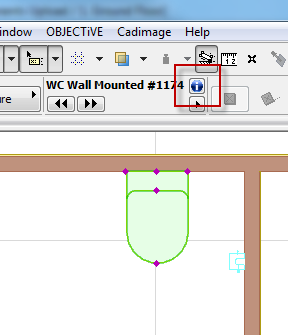 In the Info Box (or in the Object Settings dialog) I click on the Info (i) button, then I click on the Go to BIM Components Portal button.
A web page opens. There I see WC Wall Mounted #1174 plus a lot of information about it. I click on the Useful (like) icon.