13 September 2013
cadimage
ArchiCAD, Tip of the Day
In ArchiCAD 17 you now have the ability to create a mesh by importing your surveyors data.
All you need to do is make sure that your surveyor supplies your the information in either a .TXT or .XYZ file format.
Once you have this information, simply go to Design>Place Mesh from Surveyors Data…
In the dialog box select your file and then click OK, this will bring up a second dialog box.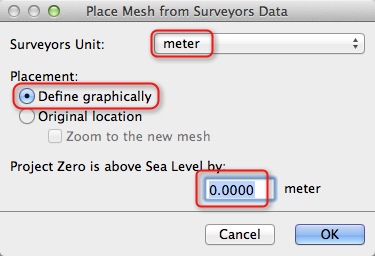 In this dialog box you need to set the surveyors units, placement method and how far above sea level the mesh should sit.  Once done hit OK
Then all you need to do is place your mesh!