16 January 2014
Andrew Watson
ArchiCAD, Tip of the Day
On very rare occasions, the Orbit control stops working. This can result in sensations of helplessness, confusion, rage and even panic. The good news is, it's easy to fix if you know how.
Chances are the 3D Projection Settings (in particular the Perspective Settings) have somehow gone ballistic. Sometimes this will be obvious (as in the attached image) and sometimes the settings may appear quite benign. Either way you should try the following solution.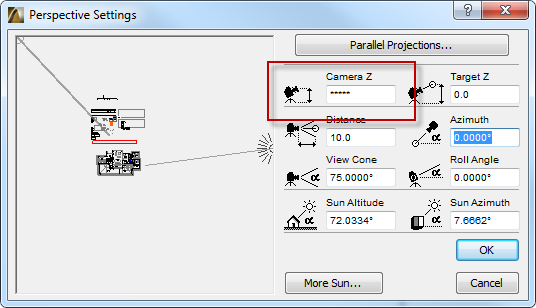 Close the 3D Projection Settings dialog and return to a plan view. Double-click on the Camera tool, and place a camera on the plan view.
Select the camera and generate a 3D view. You will find that the Orbit control now works.
You can delete the camera if you like.