31 January 2014
cadimage
ArchiCAD, Tip of the Day
I quite often get asked why door and window markers aren't showing up on the floor plans.
9 times out of 10 it is simply because the person is using the wrong Model View Option.  These options allow us to display the same modelled elements in different ways.  These can range from things like Door and Window Markers, Column displays, Window sections, skylights and a whole heap more!
You can find these settings by going to Document > Set Model View > Model View Options…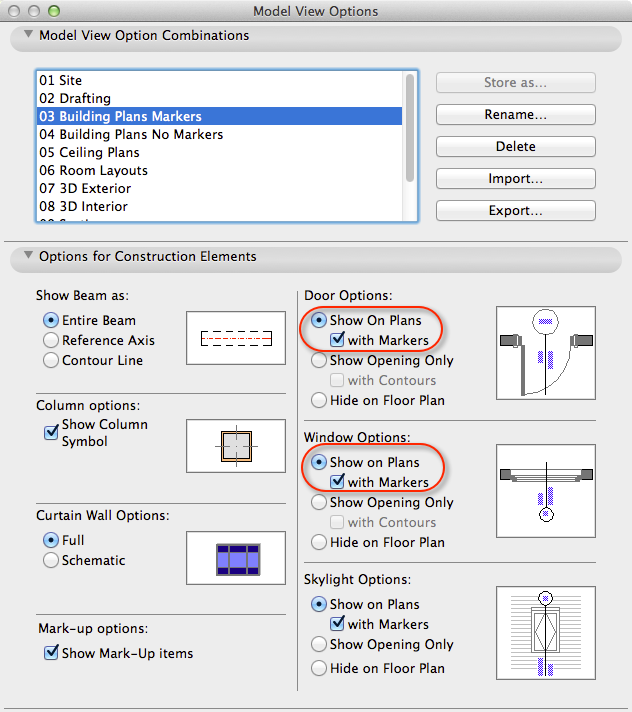 As you can in this image for my MVO 03 Building Plans Markers, I have chosen to show markers for Doors, Windows and Skylights.
I can keep going though the different setting option, until I am happy, then simply hit Store As…
In the Store As… dialog box I can choose to either create a new MVO or Overwrite the existing one.
The choice is yours!
For those of you not familiar with the use of MVO's, take some time to read up on it in your ArchiCAD help manual as they can save you an awful lot of time!