11 February 2014
Soto
ArchiCAD 17, Cadimage, Planting, Tip of the Day
If you search a plan object from Cadimage in BIMComponents you may need to add the attributes for the plants to your project to display the surfaces correctly.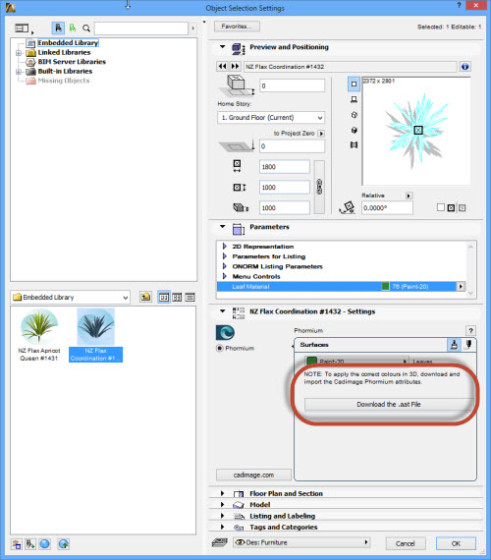 To enable the attributes in your file you can download the attributes file (Phormium Materials) from :
http://cadimage.com/mycadimage/downloads/goodies
1. Then open the attribute manager> surfaces.
2. Open the file
3. Select the attributes and click << Append
4. Apply the changes and click Create.