12 February 2014
Jonathan Breen
ArchiCAD, ArchiCAD 17, Tip of the Day
If you have taken up last weeks tip on creating more schedules to help your Quantity Surveyor you may be looking at the best way to get these schedules to them.
One method you may not be aware of is exporting schedules as Excel worksheets.
To do this you need to save the schedules as views naming them appropriately. From there you can bring these schedules into a new Publisher set and set its format to Excel XLS.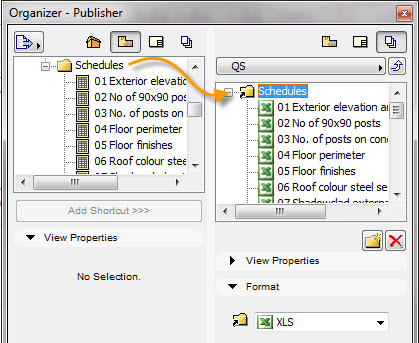 So when you Publish this set it saves each schedule as its own Excel document so your QS can take this information further to figure out quantities and costs.