18 March 2014
Andrew Watson
ArchiCAD, Objects, Tip of the Day
This week's featured object is Curtain #1580, which models a curtain track with fabric drapes.
Description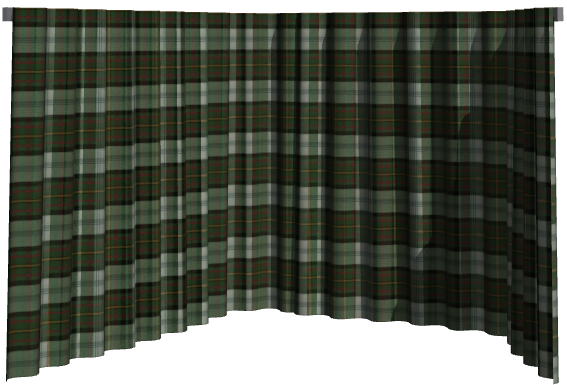 The track follows either a straight, L-shaped or U-shaped path. For the L and U shapes, the corner angles may be adjusted and the rail bends around a radius to allow the curtains to slide smoothly.
The curtains themselves may be opened or closed. The curtain fabric falls naturally in 3D views, and vertically in section and elevation views.
The path may be adjusted graphically using dynamic hotspots.
Specifications
| | |
| --- | --- |
| Genre | Interior Visualizaton |
| Polygon Count | Low |
| Texture Mapping | Yes |
| Flexibility | Moderate |
| Likes:Dislikes* | 10:0 |
| Monthly Downloads* | 223 |
| Availability | Worldwide |
| How to Get | Search BIMComponents from within ArchiCAD |
*BIMComponents rating as of March 2014
Most Valuable Setting
The most valuable setting is the path shape. This makes the curtain useful not only for regular windows, but also for corner and bay windows.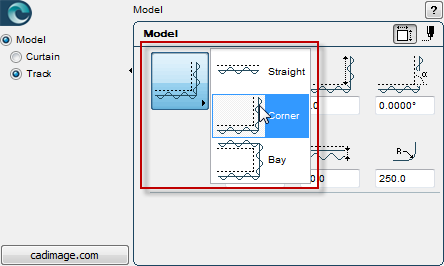 Hidden Features
By default, the curtain hangs below the rail. However, you can offset the curtain vertically up …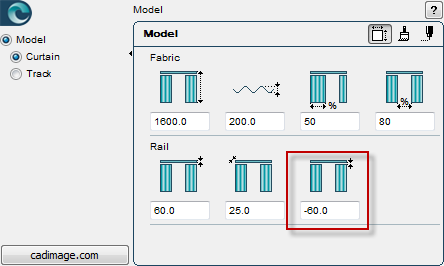 … and horizontally in front of or behind the rail.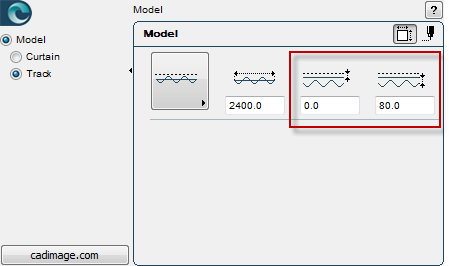 Tips and Tricks
Use the dynamic hotspots to adjust the angle and length of each section.