3 March 2014
Soto
ArchiCAD 15, ArchiCAD 16, ArchiCAD 17, Tip of the Day
Whether you loaded the Picture (frame) 17 object from your ArchiCAD Library 17 or you have it embedded from BIM Components, if you want to edit the image displayed for a custom picture, you need to embed the image to your project as a library part.
 (e.g. CADIMAGE.jpg)
File>libraries and objects>library manager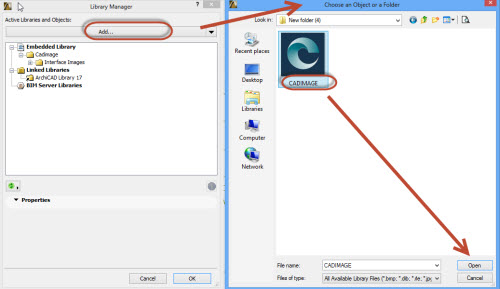 Go to the object setting and enable to have a 'custom' image, then type the name of the embedded image.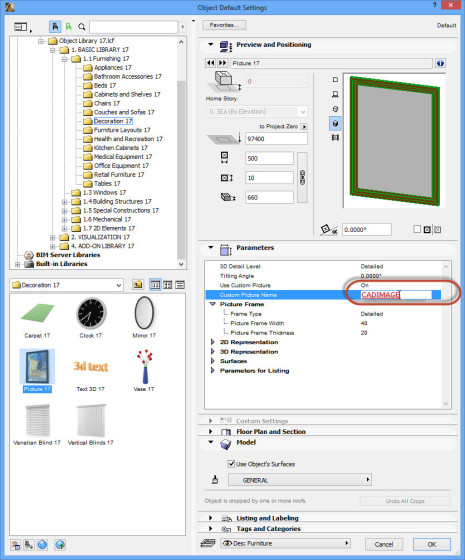 Result: