19 March 2014
Jonathan Breen
ArchiCAD, ArchiCAD 17, Tip of the Day
In the NZ Template we have left several pen slots free for you to customize
The best use we have seen of these is 'Presentation Pens' – pale light colours similar to Pantone Tria Markers commonly used for colour presentation in 2D Documents.
We have experimented adding these to the color row on the pensets like so: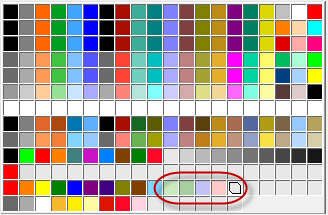 Heres where they could be used…
Do you use presentation pens? What method do you use?
If you've any suggestions about these sort of pens or other changes you think should occur for V18 let us know as we begin to think about how to make it even better!