26 March 2014
Jonathan Breen
ArchiCAD, ArchiCAD 17, Tip of the Day
There is a Complex Profile available with the Beam tool called 'Joist Stretchy' :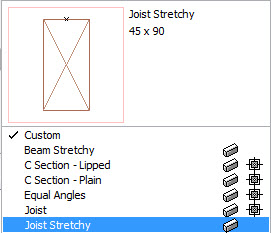 It is built from 2 different Building Materials – this is so they don't join & the X remains in the middle:

It can be made any size, so may be useful in the future when you use general timber beams.
Is there any other profiles you think would be useful in the template? Let us know.