29 May 2014
Joshua Osborne
18Days, ArchiCAD, Tip of the Day
BIM Collaboration Format (BCF) files are now supported in ArchiCAD, making it even easier and more efficient to collaborate with other software packages.
When importing or merging an IFC file, ArchiCAD will also import associated BCF data as Mark-Up entries with accompanying screenshots, 3d views, and cutting planes so that you can easily find the elements involved in each entry.
You can then export any markup you made, as a BCF to be sent along with your model  to consultants or other outside parties.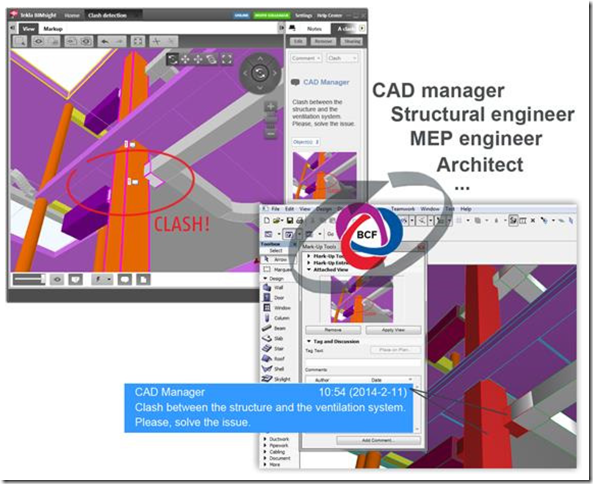 And for those of you asking what BCF is, here's a short description to get you in the know:
In most real-life projects, the user of a tool for one discipline will import IFC models from other disciplines.
If there is an issue related to one of the imported models, the efficient process will be to raise that issue so it can be resolved in the BIM authoring application that the model came from. The responsibility for maintaining and updating this model will in many/most cases be assigned to the author of the model.
Instead of adding information directly into a IFC model as a "property set" and sending the whole thing back, the issues are described using BCF with direct links to objects in the model with the issue.
The BCF schema, originally developed by Solibri, Tekla and DDS, allows for an intelligent communication workflow between BIM authoring tools and the Solibri Model Checker. It is currently transitioning as an industry standard to be managed by buildingSMART as a key part of the OpenBIM initiative.