27 May 2014
Joshua Osborne
18Days, ArchiCAD, Tip of the Day
I know that this headline doesn't sound particularly amazing, but once you hear what it means, you'll rethink that.
If you've used ArchiCAD for any stretch of time, you'll probably have been in the situation where you have a bunch of elements selected, and you want to edit them all in the same way – to cut a hole in a bunch of floor slabs to put your stair through for instance.
So you select all these slabs, click on your slab tool, and start drawing the cutout on one of the slabs. Once you're done though, despite having them all selected, only one of them has the hole cutout of it – you'll have to go and do the rest of them individually!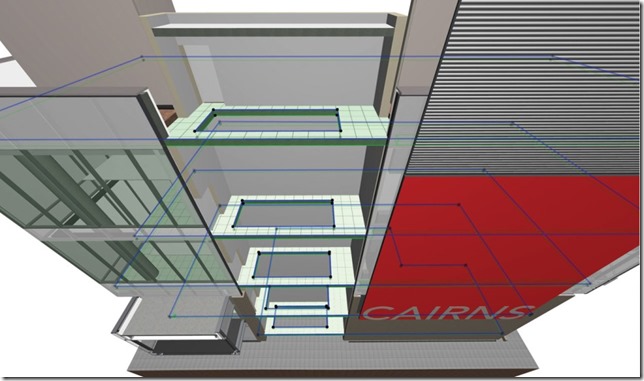 Well, not anymore – in ArchiCAD 18, using the new Smart Vertical Model Constraints, you be able to edit a selection of multiple elements, make your edit, and have it apply to all the selected elements – just like that!
It'll work with any of the polygon-based elements in ArchiCAD, so you can use it on roofs and slabs.
Here's a video of it in action: