5 May 2014
James Service
ArchiCAD, ArchiCAD 15, ArchiCAD 16, ArchiCAD 17, Tip of the Day
When you are opening files in ArchiCAD, there a a few factors that determine how fast the file will open.
1. Computer speed, short of getting a new computer with a solid state hard drive there isn't much we can do here!
2. Ensure you are only loading the Library you need, if you need to, first tidy up the libraries so you don't have any duplicates or missing libraries. Additional libraries you may have loaded could include Migration Libraries. You can Highlight the Library in the Libarry Manager and it will display if there are any Library parts from that Library placed & also how many instances of that object.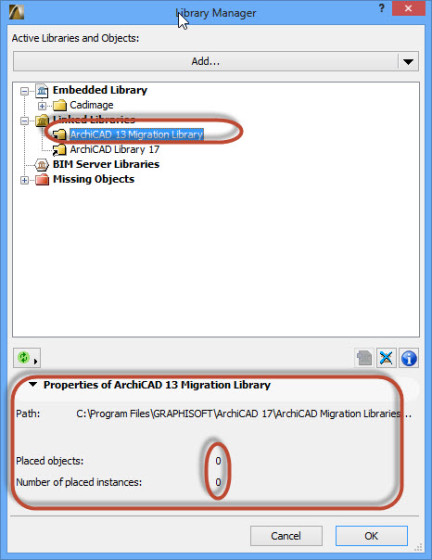 3. The easiest and most common way to speed up file opening is when you save and close the file, be in a Ground Floor View and use the menu function Window > Close All Background Windows before you Save. This way there are no Sections, Elevations or complex 3d views to be regenerated when you reopen the file.