16 June 2014
Joshua Osborne
18Days, ArchiCAD, Tip of the Day
Building on the great new Building Materials functionality brought in by ArchiCAD 17, version 18 expands the Tags and Categories available in the Building Materials, allowing you to treat them more like their physical counterparts.
You can add IDs, Descriptions, and Manufacturer names to Building Materials now, and can also add in their Physical Properties such as Embodied Energy and Embodied Carbon, which can be used to analyse the Total Life Cycle energy of your building.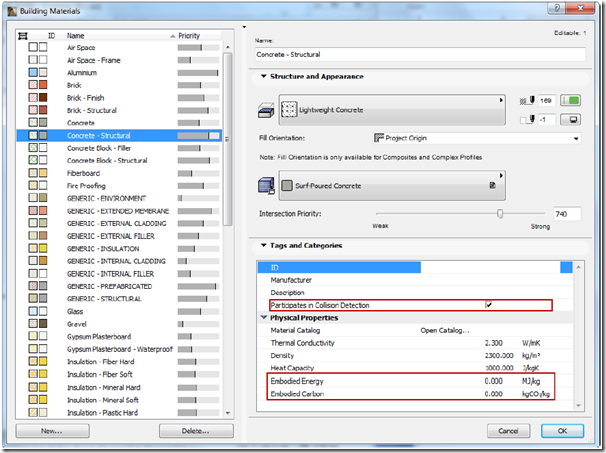 Building Materials can now also be set to participate or not in Collision Detection, so that only the bits of your model that have real geometry will be used to check for clashes in your IFC checker or the Graphisoft MEP add-on.